Let's call safety on the beach by waterproof pack for Apple iPhone 6 plus or large smart phone !!
Waterproof to a depth of 16ft(5m).
Clear photography through a super clear PVC lends.
Possible to internet websites browsing on the waterproof case.
There are six colour to select.
High transmittance 90%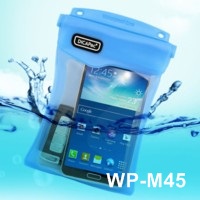 WP-M45
Click the image to see the DiCAPac WP-M45 Specification.
Lightweight Compression Dry Bags
Compression design enables you to store this Dry Bag in your pocket, purse, glove compartmental backpack.
Lightweight and Compact
Great for any activities where you need protection from the elements.
All outdoor sports, camping, biking, hiking, boating, or events like concerts or games… with DiCAPac dry bags your gear will be DRY.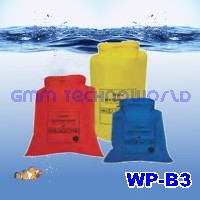 WP-B3 for 3-pack Combo Dry bags
Click the image to see the DiCAPac WP-B3 Specification.